Baking ingredients suppliers directory

Use our food & drinks directory to find baking ingredients at trade prices.

Catering Trade Ads has 100's of contact details of British distributors, manufacturers and wholesalers of baking ingredients.

Get the best prices on bulk orders of baking enzymes, yeast, flour and bread ingredients.

Don't forget we also have hundreds of ads for vacant food preparation industrial warehouses and catering units nationwide, click on a region on the map (right hand side) or select a location from the "catering premises city search" tool (the drop down menu above).
Featured Suppliers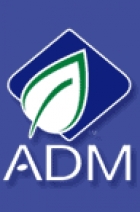 ADM Milling Ltd
Primary products are a range of white, brown, wholemeal and speciality flours, available either in bulk or bagged. In addition, ADM Milling also offers an extensive range of bakery mixes, ingredients, bran, germ and bakers sundries.

The Technical Centre offers a full customer support service. Alongside mill-based specialists, technical experts are available to work with customers on new product development, range extension and production processes.



British Bakels LTD
British Bakels is one of the UK`s leading suppliers of ingredients to the baking industry.We manufacture and distribute a wide range of products, some of which are tailor made for industrial and in-store bakeries while others are specifically developed for the craft and foodservice sectors.
Product Range
BREAD, ROLL AND MORNING GOODS

Speciality and healthy bread mixes
Bread and roll
Suppliers
Second House Products
Second House Products (SHP) is a Lebanese Family Business established in 1986 by François Youssef Rizk. It is specialized in manufacturing and exporting several ranges of oriental food specialties.SHP`s factory is located in Mazraat
Renshawnapier Limited
In addition to selling sugar and sugar based products, we are a leading manufacturer of baking ingredients such as; marzipan, icings and sugarpaste, caramels, jams, chocolate flavoured coatings and mallows.We supply all markets from manufacturing
Smiths Flour Mills Limited
SMITHS FLOUR MILLS is a long established business and one of the largest independent flour millers in the UK. We employ 150 highly-trained staff across our three sites, which are located at Worksop and Langley Mill in Nottinghamshire and Holbeach in
Cream Chargers UK

Cream Chargers UK have been established now for just under 10 years we are never beaten on price and will match any genuine online price!Our range of Cream Whippers, Dispensers & Nitrous Oxide chargers are aimed fulfill all catering industry needs,
Cake Decorating Store
Supplier of cake and cupcake decoration supplies including toppers, sprinkles and other edible decorations.
Puratos Ltd
The Puratos Group provides innovative ingredients and tailor made solutions to the bakery, confectionery & chocolate market. The expertise we have in these three businesses guarantees you truly integrated solutions, covering all quality aspects
Lituanica UK Ltd
Lituanica" specializes in wholesale of Lithuanian and other Eastern European food products. The very first "Lituanica" warehouse opened its doors at the start of 2002 in Dublin, while a warehouse in London opened in 2003. The company is constantly
Iberica Imports
AGENTS IN BRITAIN FOR SPANISH FOOD MANUFACTURERS OF AUTHENTIC HIGH QUALITY PRODUCE. Iberica Imports introduces original local producers from Spain into the British market. The services we provide offer the Spanish local producers a helping
Zeelandia Ltd
In 1991, Zeelandia Ltd became a wholly owned subsidiary, with production, distribution and office facilities at Billericay, Essex. Throughout this time, the company has produced and sold baking ingredients for the bread and confectionery trade. Since