back to search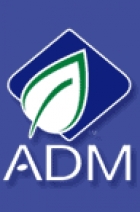 Address:Kingsgate, 1 King Edward Road, Brentwood,Essex,CM14 4HG
Email:
Website: http://www.admmilling.com


Contact phone number: +44 (0)1277 262525
Primary products are a range of white, brown, wholemeal and speciality flours, available either in bulk or bagged. In addition, ADM Milling also offers an extensive range of bakery mixes, ingredients, bran, germ and bakers sundries.

The Technical Centre offers a full customer support service. Alongside mill-based specialists, technical experts are available to work with customers on new product development, range extension and production processes.

Wheat Supplies
Over 1 million tonnes of wheat is sourced from around the world to the exacting requirements needed to produce high quality functional flours. Through constant monitoring of global growing conditions, research programmes on new varieties and our international trading reputation we ensure only the best wheats are selected.


Improvers

This range of ingredients has been specially formulated to meet the high standards demanded by the ever changing modern food industry.

Each product is supplied in packaging featuring all necessary usage rates and recipe information enabling you to gain the maximum quality and consistency at all stages of production.

ADM Bredsoy EA Soya Flour
enzyme active soya flour to improve water uptake and quality, suitable for all processes.

ADM Trusoy HT Soya Flour
heat treated soya flour for use in confectionery.

ADM Emperor Improver
for the production of excellent morning goods.

ADM Multi Purpose Improver
for use in all bread processes.

NEW ADM Victory Improver
formulated for multi-purpose use for the craft-baker.

ADM Pastry Dough Relaxer
to reduce shrinkage in pastry production without the inclusion of soya flour.

ADM Crumbsoft
an enzyme free softener for all bread and morning goods but especially for rolls, baps and burger buns, producing a moister product with extended shelf life.

Soft Roll Concentrate
ideal for the manufacture of soft rolls, finger rolls, baps, balm cakes, and similar product types.

Other ingredients

Note:- Soya flours and other ingredients which contain soya are from non-GMO identity preserved soya beans.