Flour suppliers directory manufacturers and wholesalers

Need the best trade price on treated/untreated flours, master baker grade flours?

This flours supplier database has 100's of flour manufacturing companies and distributors who supply soft and hard wheats, stoneground and roller ground wholemeals.

Don't forget we also have hundreds of ads for vacant food preparation industrial warehouses and catering units nationwide, click on a region on the map (right hand side) or select a location from the "catering premises city search" tool (the drop down menu above).
Featured Suppliers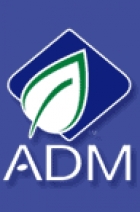 ADM Milling Ltd
Primary products are a range of white, brown, wholemeal and speciality flours, available either in bulk or bagged. In addition, ADM Milling also offers an extensive range of bakery mixes, ingredients, bran, germ and bakers sundries.

The Technical Centre offers a full customer support service. Alongside mill-based specialists, technical experts are available to work with customers on new product development, range extension and production processes.


Suppliers
Smiths Flour Mills Limited
SMITHS FLOUR MILLS is a long established business and one of the largest independent flour millers in the UK. We employ 150 highly-trained staff across our three sites, which are located at Worksop and Langley Mill in Nottinghamshire and Holbeach in
Lituanica UK Ltd
Lituanica" specializes in wholesale of Lithuanian and other Eastern European food products. The very first "Lituanica" warehouse opened its doors at the start of 2002 in Dublin, while a warehouse in London opened in 2003. The company is constantly
Akoma International (UK) LTD
At Akoma foods we specialise in the import and distribution of wholefoods and ingredients from Africa, Malaysia and America.PRODUCTS:*Gari is synonymous with West Africa. Two varieties, white and yellow can be traced to various parts
Iberica Imports
AGENTS IN BRITAIN FOR SPANISH FOOD MANUFACTURERS OF AUTHENTIC HIGH QUALITY PRODUCE. Iberica Imports introduces original local producers from Spain into the British market. The services we provide offer the Spanish local producers a helping
Eurostar Commodities Ltd
Suppliers of quality wholesale foodsEurostar Commodities ltd have been supplying the finest commodities and ingredients to the most demanding customers across the UK and Ireland since 1994. With an unrivalled commitment
Sapient Vendor Ltd
Dear Sir/ma, We have packaged gari Nigerian Origin for export Should your company require supplies do not hesitate to contact me,and other products of Nigerian origin. Thanks Walter Emiedafe Sapient Vendors Ltd +234 8071736610
S&B Herba Foods Limited
We are a company dedicated to the source, development, supply, distribution and marketing of a comprehensive range of quality food products from around the world.Our portfolio covers a wide range of product areas including rice, couscous
KTC (Edibles) Limited
KTC is Britains largest independent manufacturer and distributor of edible oils and fats.Today our portfolio covers the full spectrum of food business from retail, through wholesale, major multiple and food manufacturers.
Vitello Foods
We are a family owned and operated business based in Stoneyburn, West Lothian.We offer an excellent delivery service in our own temperature controlled vehicles, delivering both frozen and ambient products.Over the years we have